Remedly team
The professionals supporting Remedly's excellence
Executive Team
Our mission to create cutting-edge digital products is empowered by a range of professionals with an advanced skill set and decades of experience.

Victor is the Founder of Remedly, his academic and professional career encompasses engineering, design, and entrepreneurship. His knowledge and experience places Remedly at the forefront of the industry. Victor's ability to lead and motivate teams results in the development of top quality, innovative products and services. Victor's vision is to create software that will have the greatest impact for its users, he specializes in the development of foundational, valuable solutions for a diverse range of industries.
Victor's PhD research at Stanford university focused on process optimization. His work was widely published and was featured at GoogleX, Google's research and development facility focused on developing radical solutions to the world's most challenging problems. Prior to Stanford, Victor had already led design teams across the globe in many award-winning projects, including Dubai's Cayan Tower. He spear-headed the implementation of parametric modeling in the design of high-rises, technology that was based on his research while developing the City Car project with General Motors and Frank Gehry at the MIT Media Lab.
Victor's ambition to reach new heights is also apparent in his personal life, he is a certified glacial and rock climber and has scaled some of North America's highest peaks, including Pico de Orizaba (18,490 feet), Iztaccihuatl (17,159 feet) and Grand Teton (13,775 feet). His leadership continues to inspire the team.

With over 30 years of experience in the software industry, Alex's expertise in all aspects of design, development and cloud-based hosting solutions for medical practices is a considerable asset. Operating at a senior level for 15 years prior to joining Remedly, he was most recently leading Versiac's development of large-scale, cloud-based applications: grants, donations, sponsorships, vendor and sustainability management. Prior to his time at Versaic, Alex was a Director of Engineering at IAS, a global leader in data-enabled equipment management and tracking services for the container transport industry. His key responsibilities included the supervision of Development and QA teams in the US, India and Russia. Before his time at IAS, Alex was a Senior Manager of Development, Policy Management and Corporate Systems at Esurance where he was responsible for all aspects of development. In this role, he had a major contribution to the success of Esurance's high-traffic website, generating sales of over $800M.
The early part of Alex's successful career included time as a Senior Developer at PeopleSoft where he designed and developed complex enterprise-class user interfaces. He was also a fundamental part of the development team at Actuate, a highly successful business intelligence company generating sales of over $100M.
Alex holds a PhD in Applied Mathematics from Moscow Research and Development Institute of Electrical Thermal Equipment. He is a qualified and certified scuba-diving instructor and enjoys sailing, windsurfing and downhill skiing.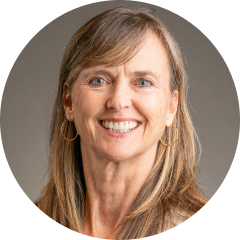 Susan has led and contributed to teams managing small and large-scale accounts since the early days of the internet. She has managed many Fortune 500 companies, collaborating with executives to ensure value and account growth. Being mission-driven, Susan is excited to apply her skillset and experience towards improving practice efficiency and enabling more effective patient interactions. She is passionate about supporting our clients to achieve the maximum benefit from their software investment and facilitates this by continuous improvement in education to increase understanding of the breadth and depth of Remedly's software features and the value they bring to any medical practice.
Susan has lived in California for over 30 years, she spends much of her leisure time enjoying outdoor activities: skiing, scuba diving, cycling and hiking as well as adventure travel, wine tasting and entertaining friends and family.
A word from our CEO
Remedly's software is smart technology, designed to enhance patient care and increase profits for private practices.
Our mission is to solve challenges in healthcare and inspire others to achieve excellence. Remedly's work is imperative and has far-reaching impacts for the industry, therefore we work to the highest standards with a sense of urgency.
Board of advisors
Highly-regarded physicians with experience and understanding of everyday practice. Their guidance and expertise is invaluable, it supports the Remedly team to work with maximum relevance and effectiveness.

Howard Maibach, a reputable professor in the Department of Dermatology at the University of California, San Fransisco, is revered for his expertise in contact dermatitis. At the Environmental Dermatosis Clinic, he applies his specializations in dermatotoxicology and dermatopharmacology to diagnose and treat patients experiencing a variety of skin disorders and skin-related allergies.
Remedly is thrilled to have Professor Maibach as a member of its board. During his illustrious career, he has served on the editorial board of over 30 journals and is presently a member of 19 professional associations, which notably include the American Academy of Dermatology, the San Fransisco Dermatological Society, and the International Commission on Occupational Health. His dedication to advancing research in dermatology separates him as a valued leader in the field.

Eric F. Bernstein, MD, MSD
Director of Laser Surgery and Cosmetic Dermatology Centers Main Line Center for Laser Surgery (Ardmore, PA)
Dr. Eric F. Bernstein has become a preeminent world authority in the field of laser medicine and surgery due to his contributions to new technology and his portfolio of 20 issued and pending patents in the United States and Internationally. He sits as the Chair of the Candela Laser Corporation Medical Advisory Board for CoolsculptingⓇ and Solta Inc., the makers behind Fraxel laser products. He has played a crucial part in the development of laser-product protocols that are abided by the global medical community.
Being one of the earliest adopters of the latest and most innovative technology in patient care has garnered him public and professional attention more than once. Dr. Berstein landed on the cover of the New York Times, and his story and contributions have been featured on NPR, NBC, CNN, and 20/20. Today, he continues to share his knowledge and expertise in laser technology with fellow physicians.

Jason Bloom, MD
Facial Plastic & Reconstructive Surgeon at Main Line Center for Laser Surgery
Dr. Jason D. Bloom is an award-winning facial plastic and reconstructive surgeon who boasts ivy-league training and double-board certification. His extensive experience and remarkable track record have exalted Dr. Bloom to be a leading figure in his field. He dedicates his focus to patients experiencing cosmetic concerns or needing reconstruction around the head and neck.
In the United States, Dr. Bloom is one of the most elite and sought-after plastic surgeons. He has obtained a range of specializations, including facelifts, ear surgery, eyelid rejuvenation, rhinoplasty, and brow and forehead lifts. In addition, his prestigious skillset includes non-surgical procedures, such as injectable fillers, laser therapies, and Botox.
Being certified by the American Board of Facial Plastic and Reconstructive Surgery has solidified Bloom's authority in the community. He has authored more than 25 book chapters and journal articles and actively gives presentations around the world.

Ashish Bhatia, MD, FAAD
Chairman – Department of Dermatology at Dupage Medical Group
Dr. Ashish Bhatia is an esteemed dermatologist and dermatologic surgeon. His robust experience and expertise have earned him the title of Chairman of the Department of Dermatology at DuPage Medical Group. As a fellowship-trained and board-certified figure, Dr. Bhatia has expertise in cosmetic surgery, dermatologic surgery, laser surgery, Mohs and reconstructive surgery, and skin cancer therapy.
Dr. Bhatia is responsible for accelerating advanced techniques in scar revision, fat reduction, facial reconstruction surgery, and the use of purified neurotoxins and fillers. His exemplary and innovative work has led to numerous published textbooks and journals. Today, Dr. Bhatia is in high demand to provide invaluable training and talks on the latest technological methods to other medical professionals in the United States and internationally.

Todd E. Schlesinger, MD, FAAD, FASMS
Founder and Medical Director, Dermatology & Laser Center of Charleston; Clinical Research Center of the Carolinas (Charleston, SC)
Dr. Todd E. Schlesinger has established himself as a board-certified dermatologist, cosmetic dermatologist, and dermasurgeon. His remarkable contributions and reputation in the field paved the way to becoming a Fellow of the American Society of Mohs Surgery and the Medical Director of the Dermatology and Laser Center of Charleston. He also founded the Clinical Research Centre of the Carolinas and serves as the South Carolina Medical Association's President-Elect.
Since the introduction of laser and light-based therapies, Dr. Schlesinger has been at the forefront of technological advancements and expertise. He continuously participates in clinical trials for existing and emerging treatments and technologies.
Dr. Schlesing's phenomenal work and efforts as a Mohs surgeon were substantiated when his colleagues nominated him as the Top Doctor. He has gained a reputation for his steadfast commitment to patient advocacy and best practices to achieve optimal results. Beyond his work as a dermatologist and surgeon, Dr. Schlesing has lectured for pharmaceutical and device manufacturers, appeared on local television programs, and guest-authored several pieces of content.

Christopher Zachary, MD
Professor and Chair, Department of Dermatology at the University of California, Irvine (Irvine, CA)
Dr. Christopher Zachary is a distinguished dermatologist who is renowned for his specialization in cutaneous oncology. He possesses a wide skillset, including laser surgery, reconstruction, and various cosmetic procedures. Dr. Christopher has made significant advancements in the field of laser surgery through research aimed at optimizing laser systems. The importance and influence of his work earned him respected titles, including the former President of the Association of Academic Dermatologic Surgeons and the Program Director for the annual meetings of the Mohs College and American Society for Laser Surgery and Medicines.
Dr. Zachary receives regular invitations to present at national and international symposia to share his expertise in the field. Additionally, household media outlets, including CNN, Today Show, and the NY Times, have frequently requested his opinion for storylines regarding dermatology. Outside of being a professor, the Chair of the Department of Dermatology at UCI, and a prolific writer, Dr. Zachary is also the Co-Founder of www.cme.md and the founder of www.MDlive.net.

Sagar Patel, MD
Facial Plastic & Reconstructive Surgeon at Sagar Patel Aesthetics
Dr. Sagar Patel practices out of Beverly Hills, California, as a double-board certified facial plastic surgeon. He received his certifications from the American Board of Otolaryngology and is now one of the only surgeons worldwide who specializes in ear pinning and otoplasty treatments. In his aesthetic medicine practice, Dr. Patel also offers Sagar Sculpting, which consists of buccal fat removal, chin and jawline liposuction, non-surgical procedures, and rhinoplasty. His contributions to the field also extend to advising MedTech companies and designing new, innovative technologies.
Since the first day of Remedly, Dr. Patel has seen the company's software as a launchpad for his aesthetic medicine practice. Remedly is delighted to provide new growth opportunities and exalt one of the most revered and specialized facial plastic surgeons.