Automated scheduling
Missed appointments cost U.S. providers over $150 billion a year. Built-in reminders and integrated payment apps make sure patients show up and you get paid.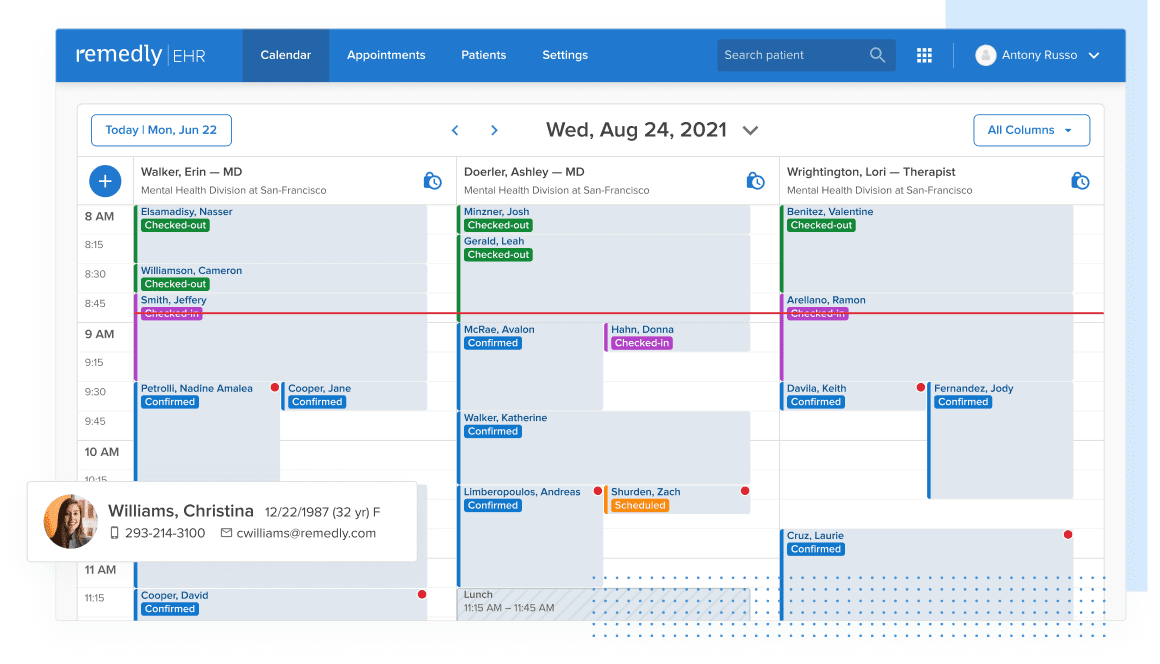 Support for multiple locations/rooms/devices.
Patient waitlists
Smart appointment reminders
Lead conversions
Task reminders
Practice contacts management
How else will Remedly benefit my practice?
Never miss a to-do again. Get instant notifications when tasks are assigned and a summary when completed.
Smart assignment of critical tasks based on your Remedly profile
Automate task follow up specific to each staff members
Know what's on your shelves. Check inventory levels in real time from any web-enabled device.
Integration with EHR for faster, more streamlined billing
Automated tracking of inventory status (expiration dates, low inventory levels, etc.)
Manage supplements, skincare, or any over-the-counter product alongside injectables, disposables, and other inventory
Drive revenue with online and in-store product promos
Sales Management: You decide which products to sell to your patients and when to run their card
Make Growing Revenue Easy: Your e-store will directly integrate with inventory management and onsite billing. Patients can pay online and pick-up when it's convenient for them
Reviews
Scheduling is so easy and getting patients accounts started is simple.
Yami A.
Front Desk Manger, Medical Practice
Learn more