Managing Medical Spa or Plastic Surgery Practices, A Comparison
Are you running a medical spa practice or a plastic surgery practice? Do you know exactly which areas of your practice are functioning well, and which could be improved? Do you want to generate more profit but you are not absolutely sure how? This article looks at the similarities and differences between medspa and plastic surgery management as well as the challenges faced and strategies to make managing the practice more efficient.
Medical Spa and Plastic Surgery Management, the Similarities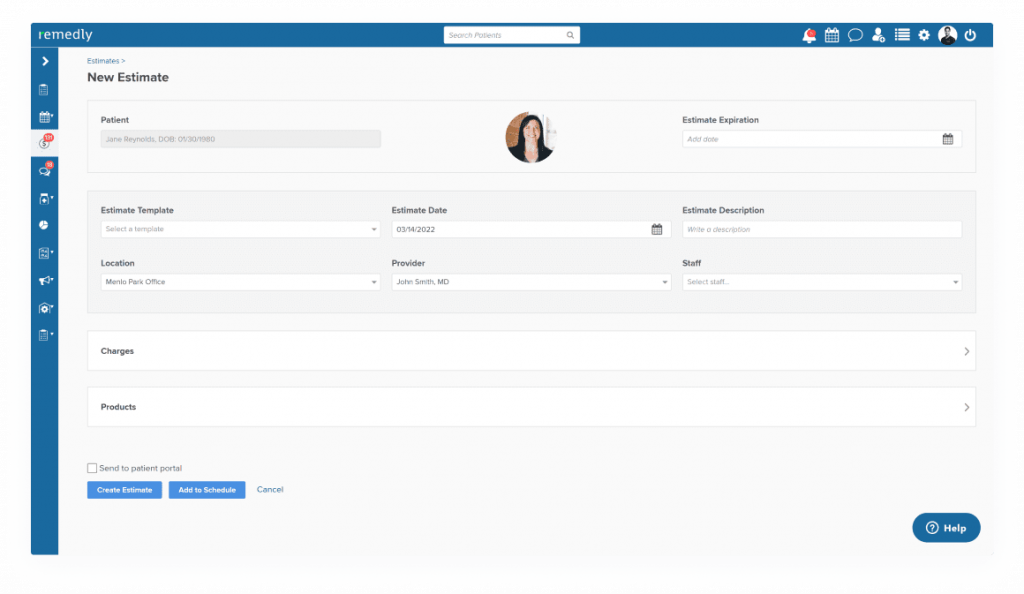 Whichever type of practice you manage, there are similarities common to both. For efficiency and longevity in any medical practice, some things need to 'run like clockwork'. Effective software systems will automate tasks that previously took many hours, and give you the data you need to understand what is going well, and what could be improved. Examples include:
Income and expenditure – Data should be measured and available, empowering you to fine tune outgoings and increase profit.
Accurate revenue and expenses – you can see financial status at a glance.
Net Promoter Score (NPS) – An indicator of customer satisfaction, and accordingly, performance.
Business decisions cannot be based on opinions of how things are going, that's a recipe for disaster. Knowledge is power, and knowledge of your business must be fact-based. Remedly's software integrates seamlessly with your EHR to supply you with data that gives you the knowledge you need to make informed decisions. Our analytics tool is an intuitive, easy to manage software with the capability to produce useful practice reports including:
Financial Transactions
Profitability
Patient activity reports
Claim reports
Sales tax
Daily close
Inventory use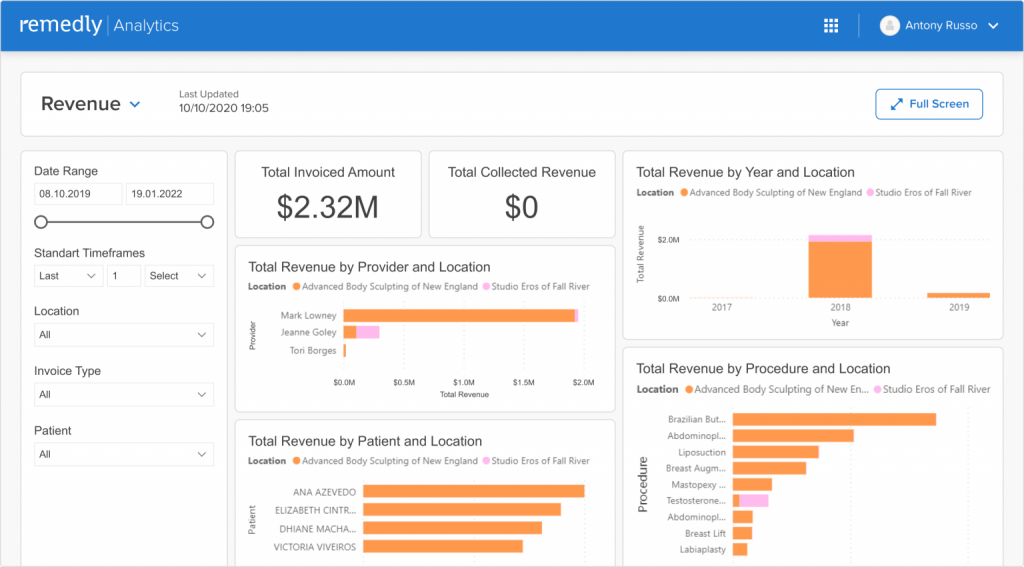 This data provides an in-depth understanding of your financial position, and performance. You will know when things are going well, or not so well, and be able to establish the cause. This in turn empowers you to take the appropriate remedial action. The software is perfect for both medspa and plastic surgery practices to keep track of, and improve, financial health.
Some Important Differences Between Medspa and Plastic Surgery Management
One key difference is profitability. Plastic surgery practices should be high profit, around 70% dependent upon demographic and location. The plastic surgeon's time has high value and should be used wisely to maximize profit. Missed appointments are costly and software should support profitability by minimizing admin time for surgeons and reducing the number of no-shows. Remedly's software integrates smoothly and is carefully designed to support this profitability.
Medspa practices operate at a much lower profit margin, around 20% but are innately more scalable than plastic surgery. Staff costs are higher and treatment prices are lower. One way to increase profits is by upselling. When you recommend products to support your customers and improve treatment outcomes, Remedly's software for Medical Spa makes it easy to add sales to invoices. This in turn, increases profitability as well as customer satisfaction and net promoter score. The most powerful marketing is word-of-mouth, this form of social proof can make or break a business. Finding out exactly what has made customers feel happy with your service, or dissatisfied with it, gives you the power to act fast to resolve issues, attract more customers, and retain them.
Summary
To empower you to make the right decisions for your practice, you need to have an accurate picture of KPIs as well as a fact-based understanding of customer satisfaction. The right software will integrate with your EHR to equip you with the knowledge and understanding of how your practice is performing so you can make decisions to steer it to a financially healthy future.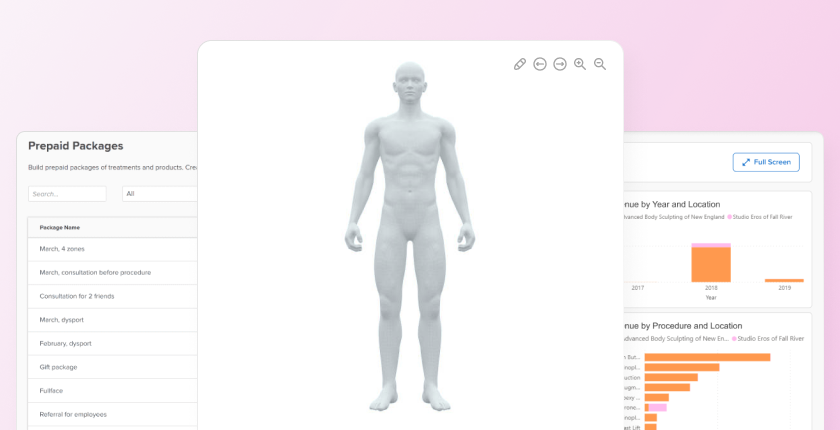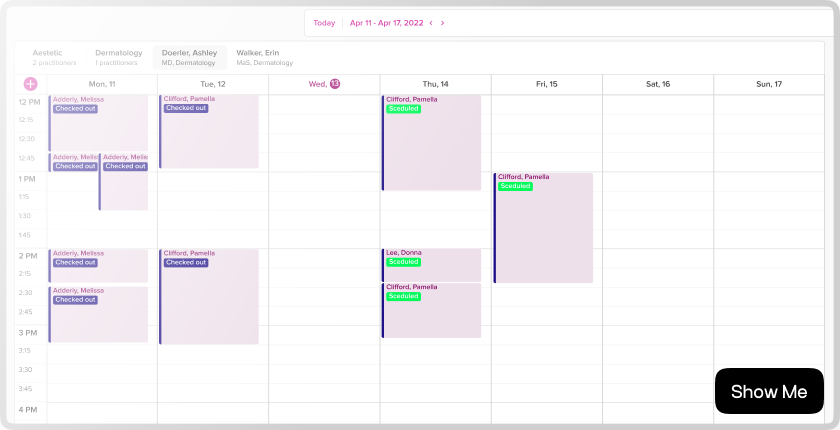 Built for the future.
Available today.