Billing Software to Optimize Your Medical Claim Management
Running a medical practice presents challenges; heavy workloads, diminished patient contact time, financial management and tightening regulations around data reporting. You will not be surprised that Merritt Hawkins' 2018 study1 revealed, 78% of physicians experience feeling burned out, while 80% recognise they are working at maximum capacity or are overstretched. The result is poor staff retention, weak financial performance and compromised patient outcomes.
Billing Bottlenecks
For many medical practices, life could be a lot easier but there just isn't the time or head-space to 'see the wood for the trees'. Physicians report that they lose valuable hours trying to manage the billing process. Resolving technical issues, dealing with the claims process, queries and errors all waste time and cause frustration. The entire process is susceptible to bottlenecks that ultimately delay or prevent successful payment.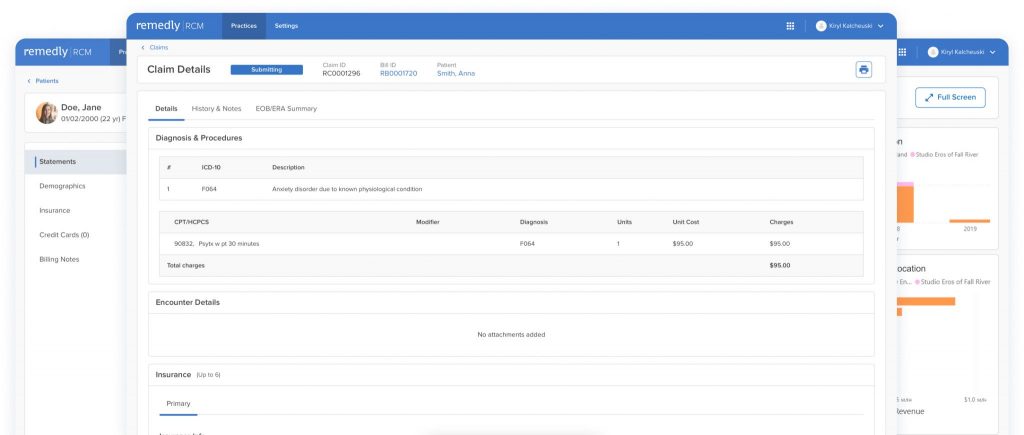 When billing software is inadequate or is not fully integrated with EHRs, mistakes happen, and will keep happening. Patient information may not be kept up-to-date and is at greater risk of data breaches. Staff-patient and inter-staff interactions are slower, billing inaccuracies are more frequent and claims fail.
KPIs, Measuring Success
What if the billing process was taken care of for you? If you regained that time? How would that impact you and your practice? How could your patients benefit?
Typical KPIs to measure success are:
Speed
Successful completion rate
Claim denial rate
Time waiting for payments to arrive at the practice
First-Pass acceptance rate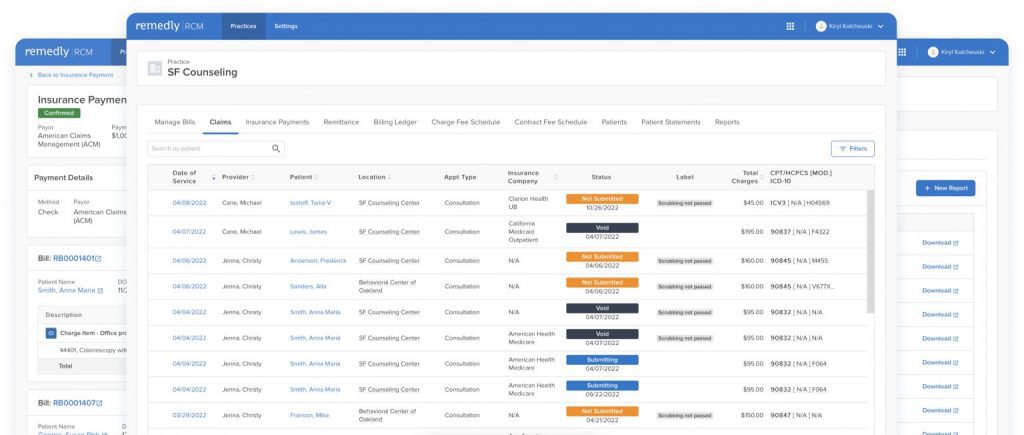 A Billing Solution That Works
Remedly is fully integrated with your EHR. From the POS (Point of Service), the software manages claims from initial submission to completion. The system was created with a full understanding of the laws surrounding medical care and record keeping and keeps abreast with changes in the law as they occur. It is intelligently designed to manage all payments and professional claims as well as unique, one-off tasks alongside recurring, complete management of practice finances. Remedly is easy to use for patients as well as staff on-site or remotely, payments are seamlessly integrated. The extensive reporting tool can provide analytics for any data you choose, tailored reports generated on-demand.
Remedly offers a complete solution:
Improve billing accuracy
Comprehensive understanding of relevant laws
Scalable for any medical practice
Prevents loss of revenue
Quicker and easier communications
Peace-of-mind that data is secure
No need to out-source to a separate business
Remedly provides all the tools needed to run a medical practice beside the HCPs. The immediate effect for practitioners is more time, less stress and an increased number of happy clients.
Tips to Improve Claims Management
Remedly supports medical practices across the United States. Our team is available to support you and your practice for a healthier future. We recommend practices take the following steps for every claim:
Enter all exchanges electronically as they happen
Submit claims on the day the superbill is received
Monitor each claim and address any issues quickly
Aim for a successful first claim, subsequent claims have a reduced chance of success
Understand requirements of each payer to prevent claim denials
Check the POS collection rate
Learn how Remedly could work for you!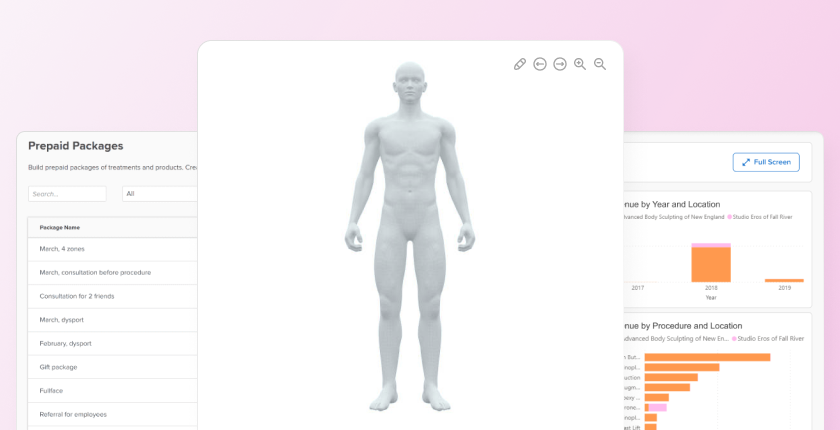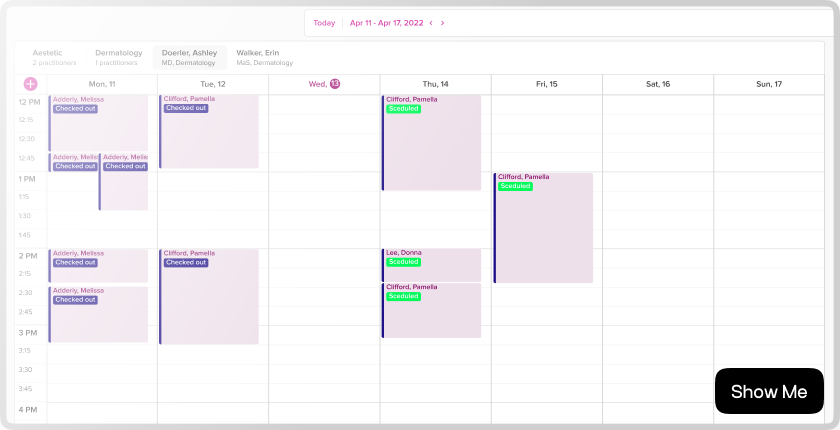 Built for the future.
Available today.